URGENT UWI MONA REASEARCH DAYS CALL FOR ABSTRACTS
DEADLINE FRIDAY 11 NOVEMBER, 2016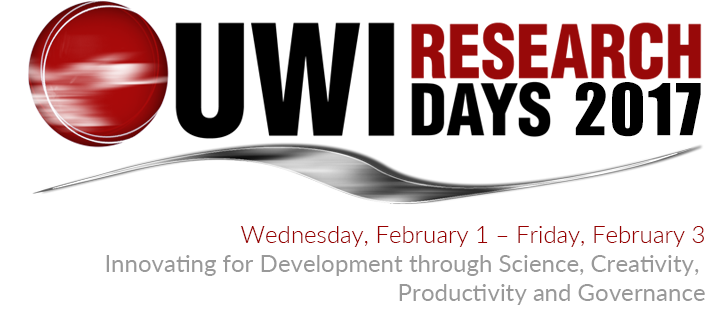 The Research Committee UWI MONA has invited us to participate at their Research Days 2017.
We have received high commendation for Our 10th Annual Research Day and they would like to see the work we have done presented there!
Please submit your abstract through their web portal as soon as possible at
http://www.mona.uwi.edu/researchdays/research-days-submission-form
In general the poster should be formatted in layman's terms so the general public can fully appreciate the value of the research. Once you have logged on to the portal you would be asked to create an account. You will then be guild through the process. If you have any questions or concerns, please do not hesitate to contact us.